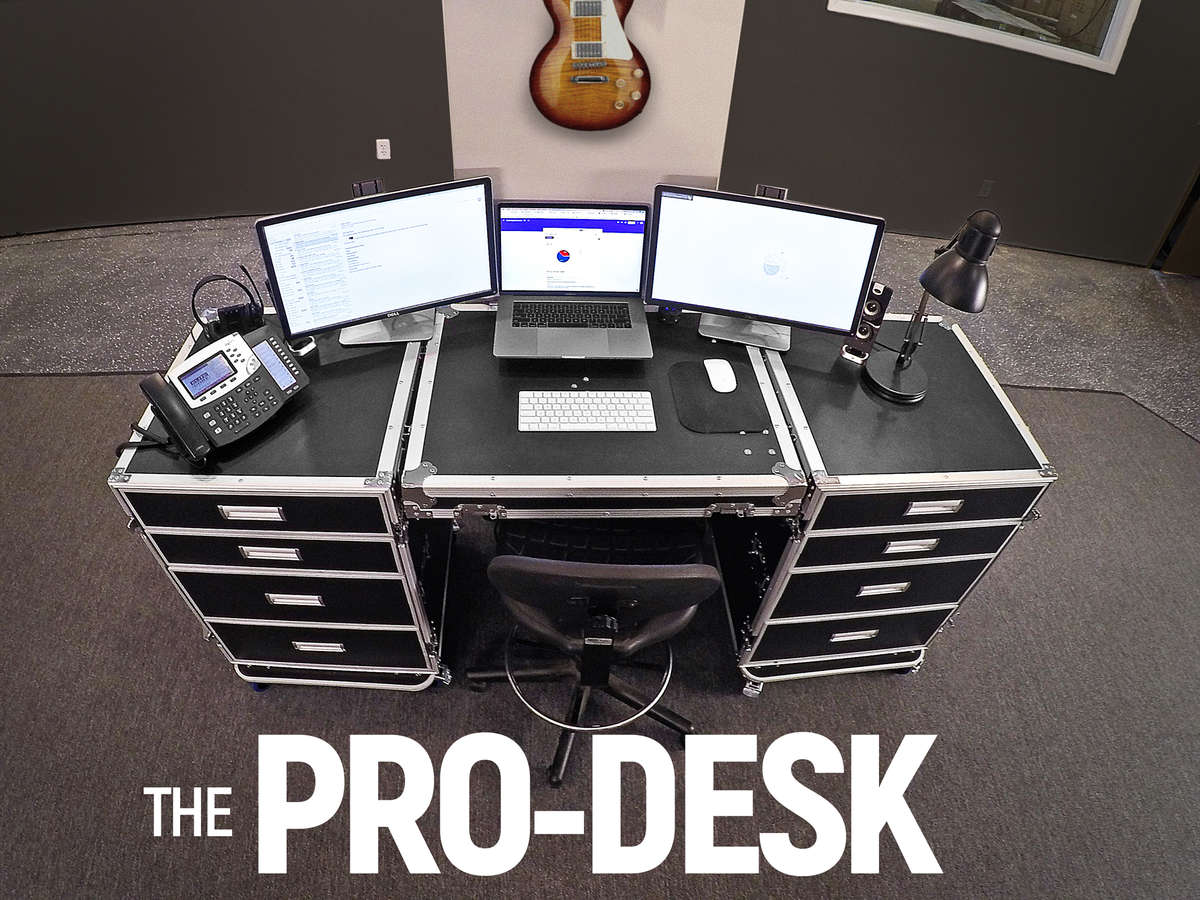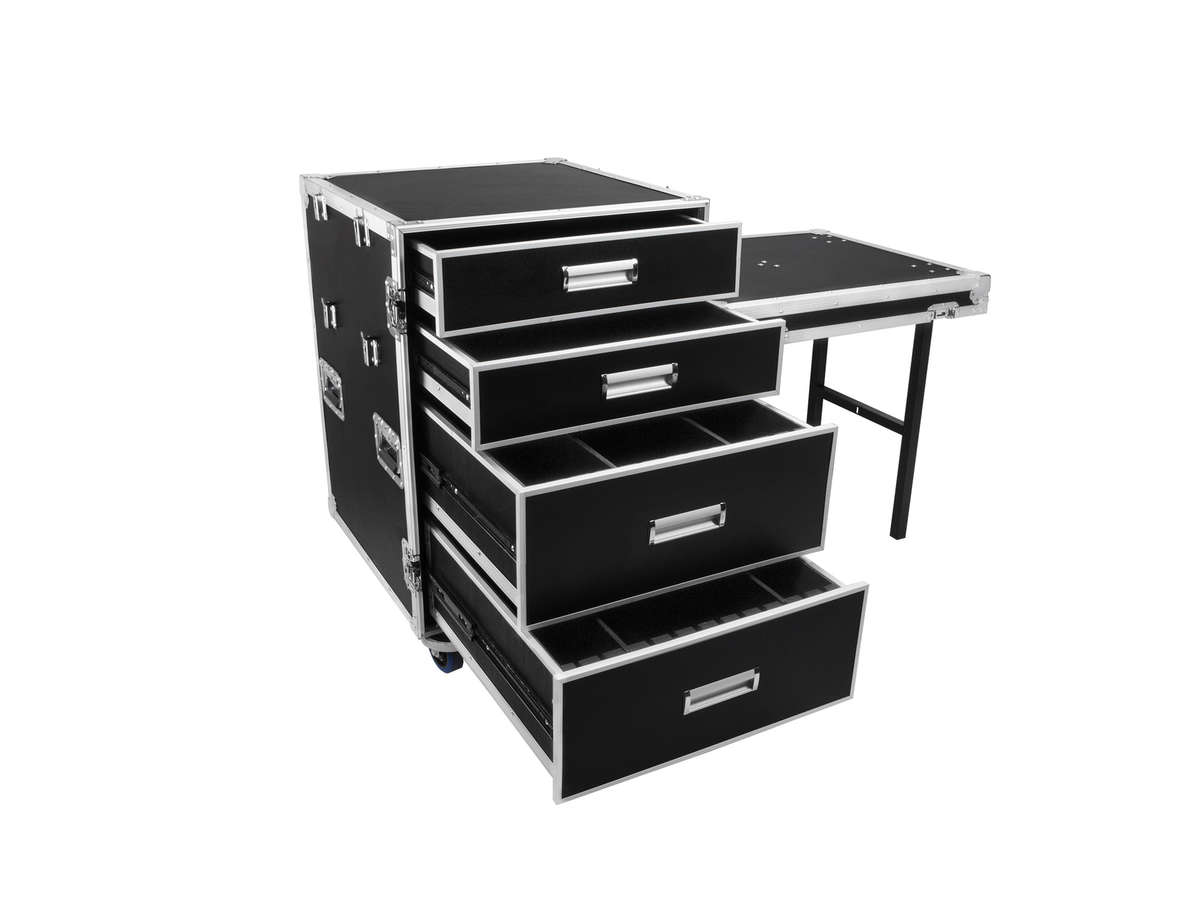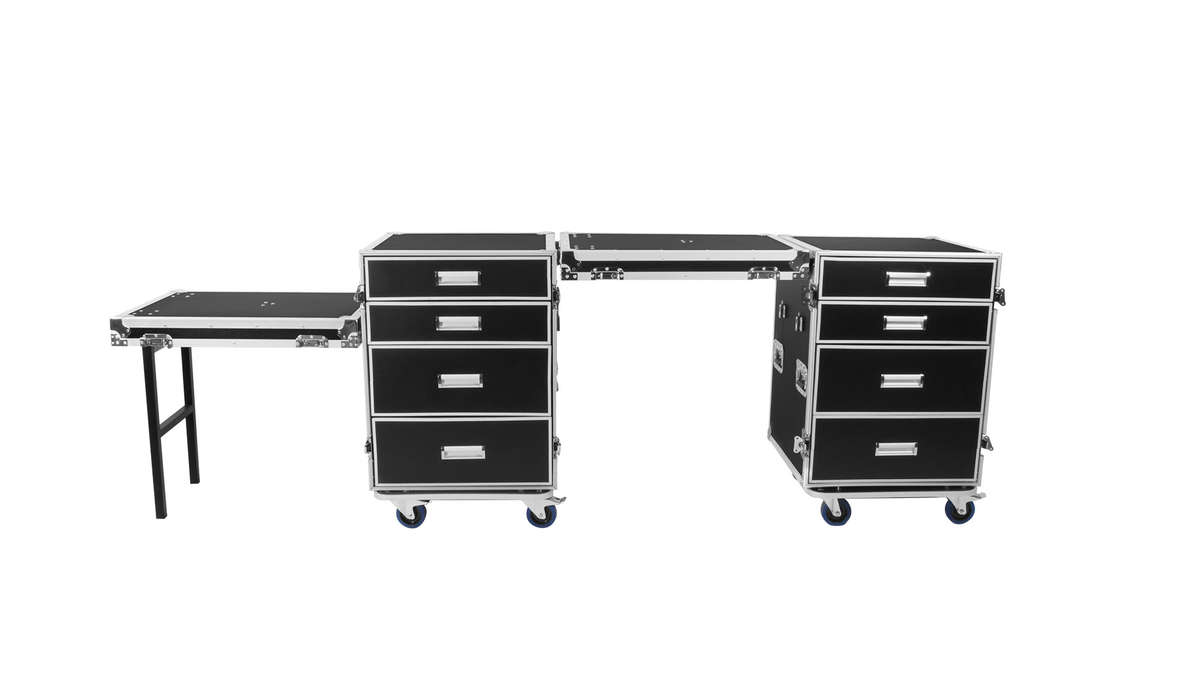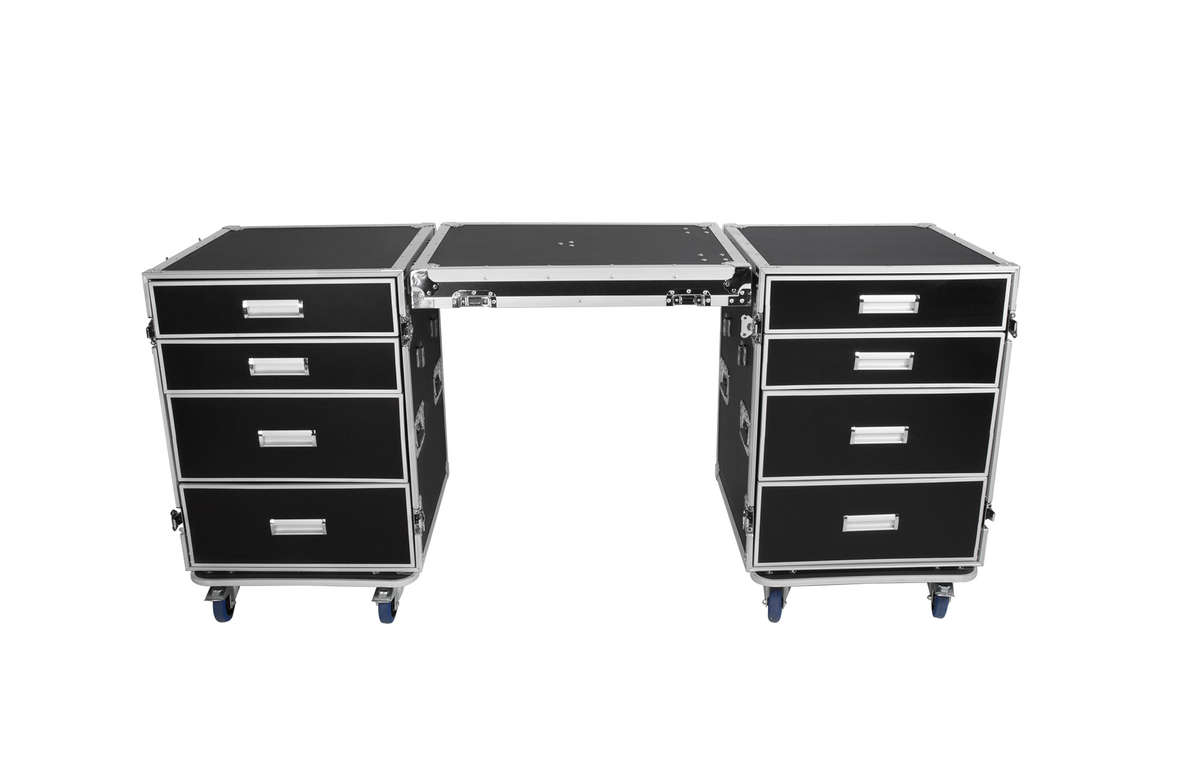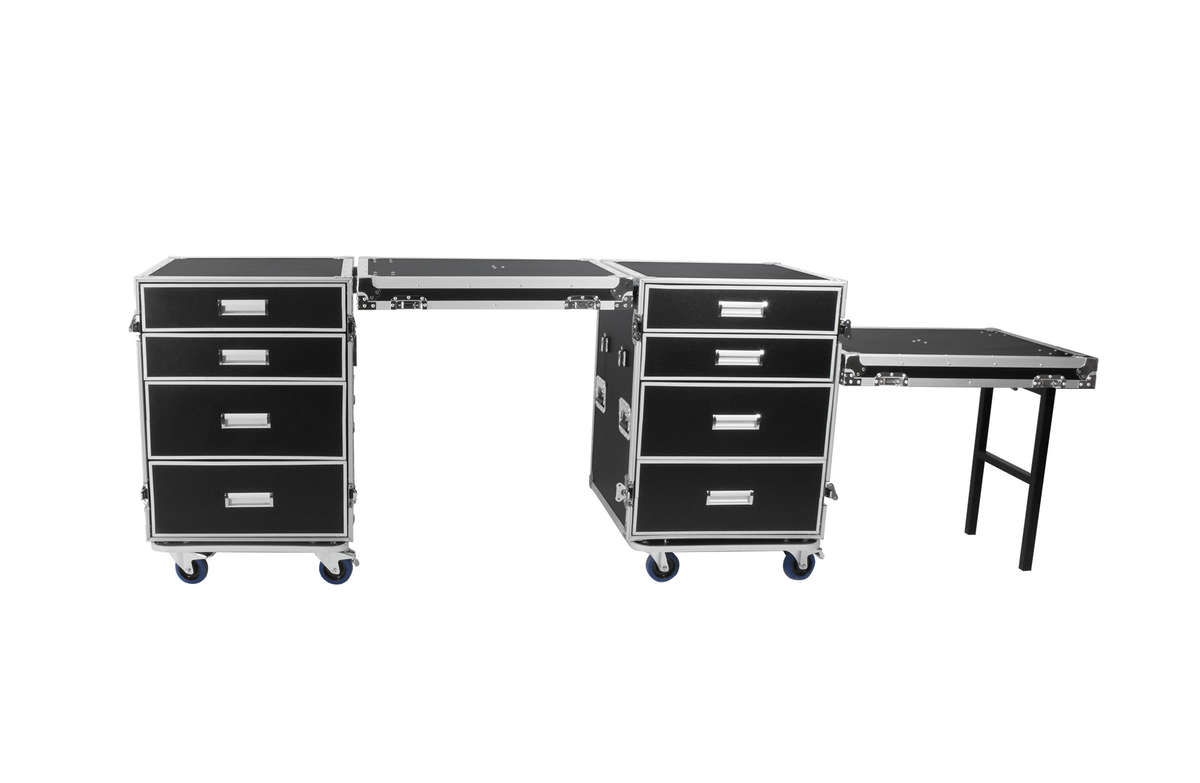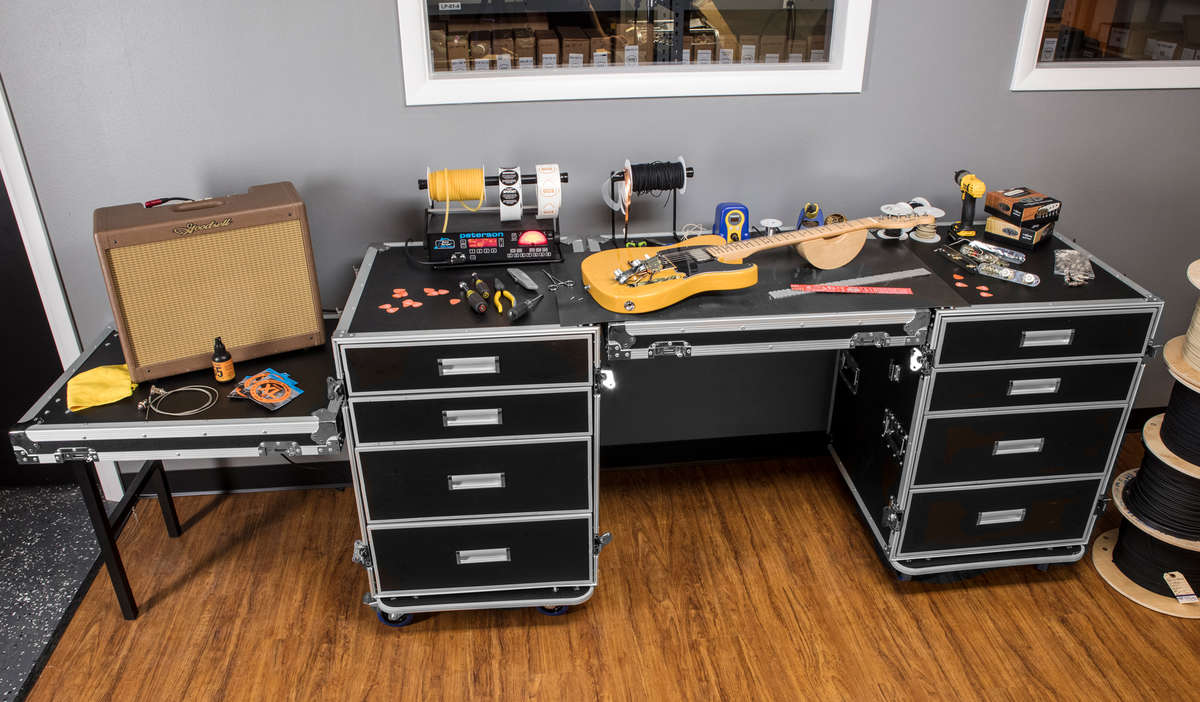 Hook up an unlimited number of units - perfect for catering, check-in stations, assembly lines, or anywhere that extended surface area is needed.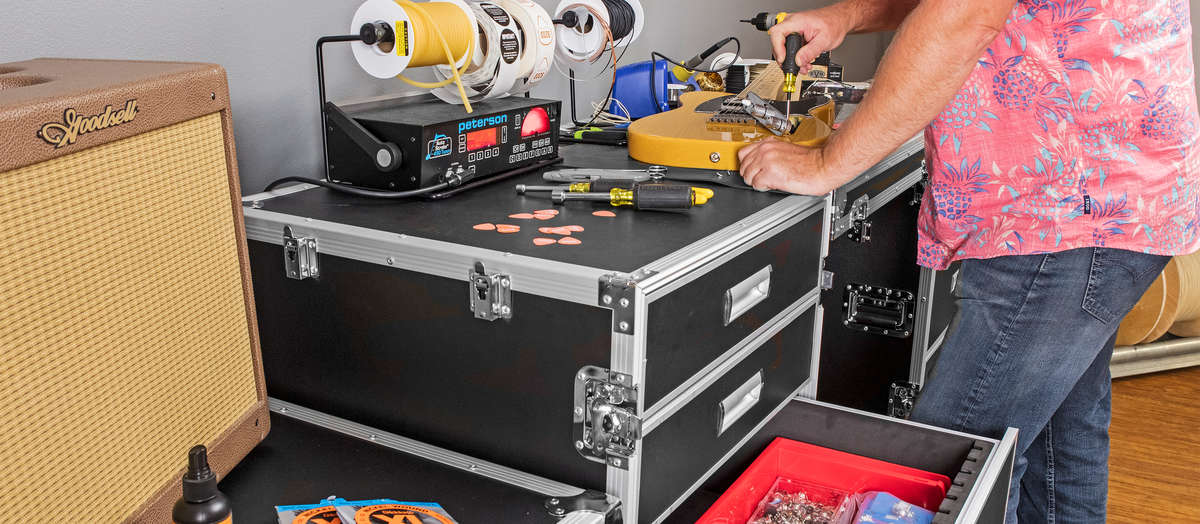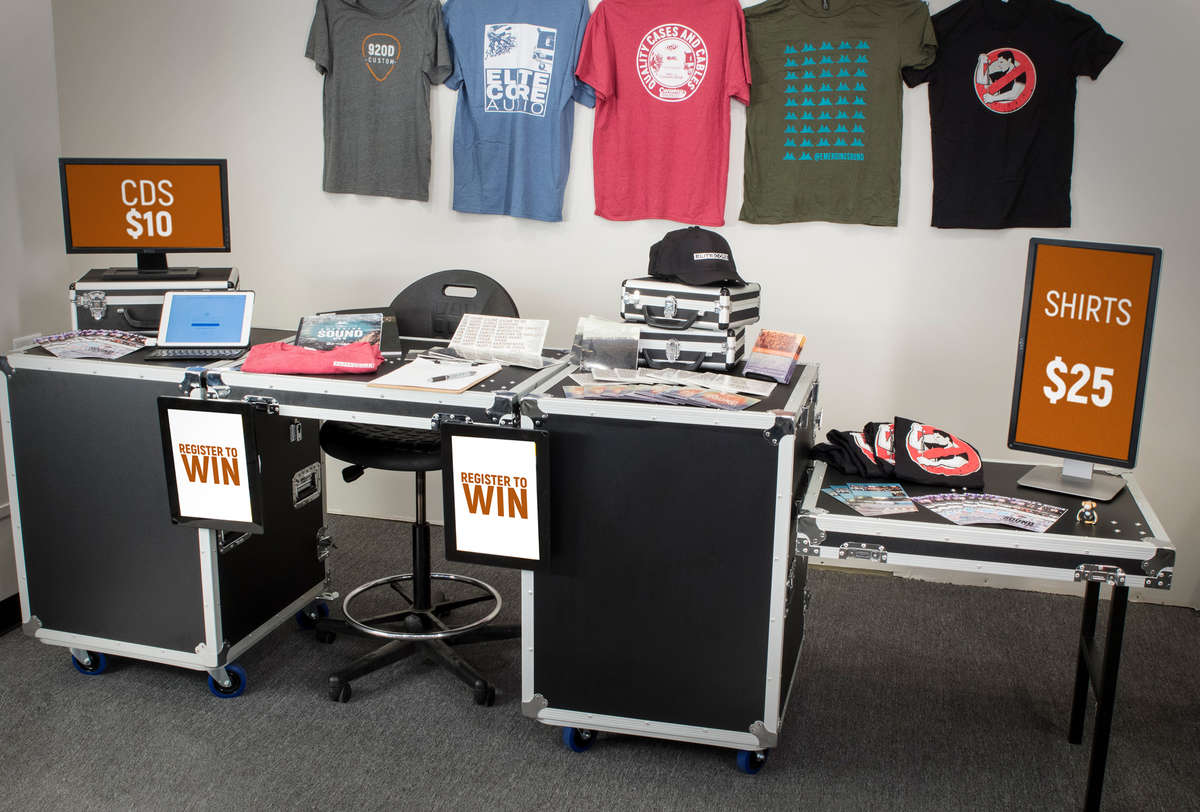 When connecting 2 or more units, the table can be set to either sitting or standing height. This allows the PRO-DESK to flawlessly adapt to any situation.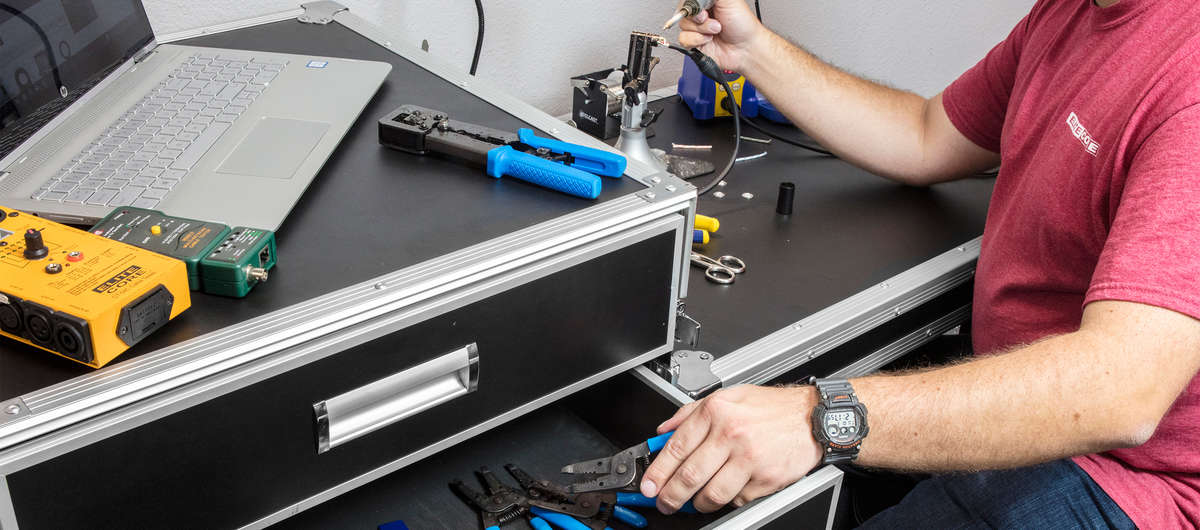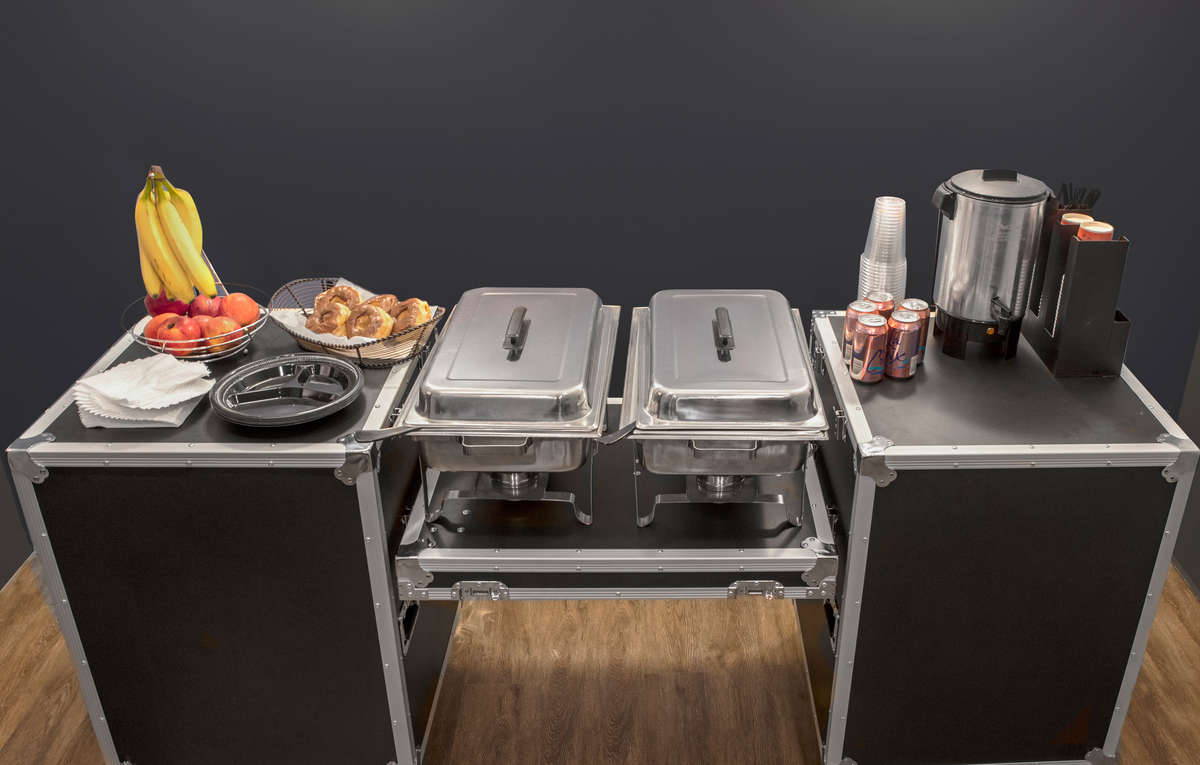 Need a catering station or buffet line? Done. How about a check-in cart for a mobile church? Easy. A quick and compact trade show display booth? You got it.

Truly, the only limit to what you can do with this case is your imagination.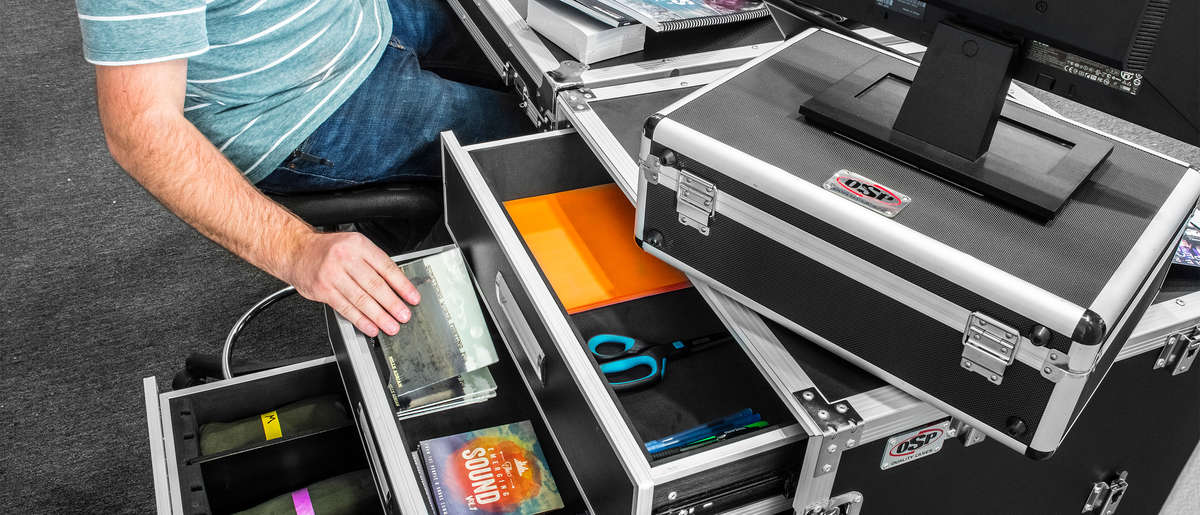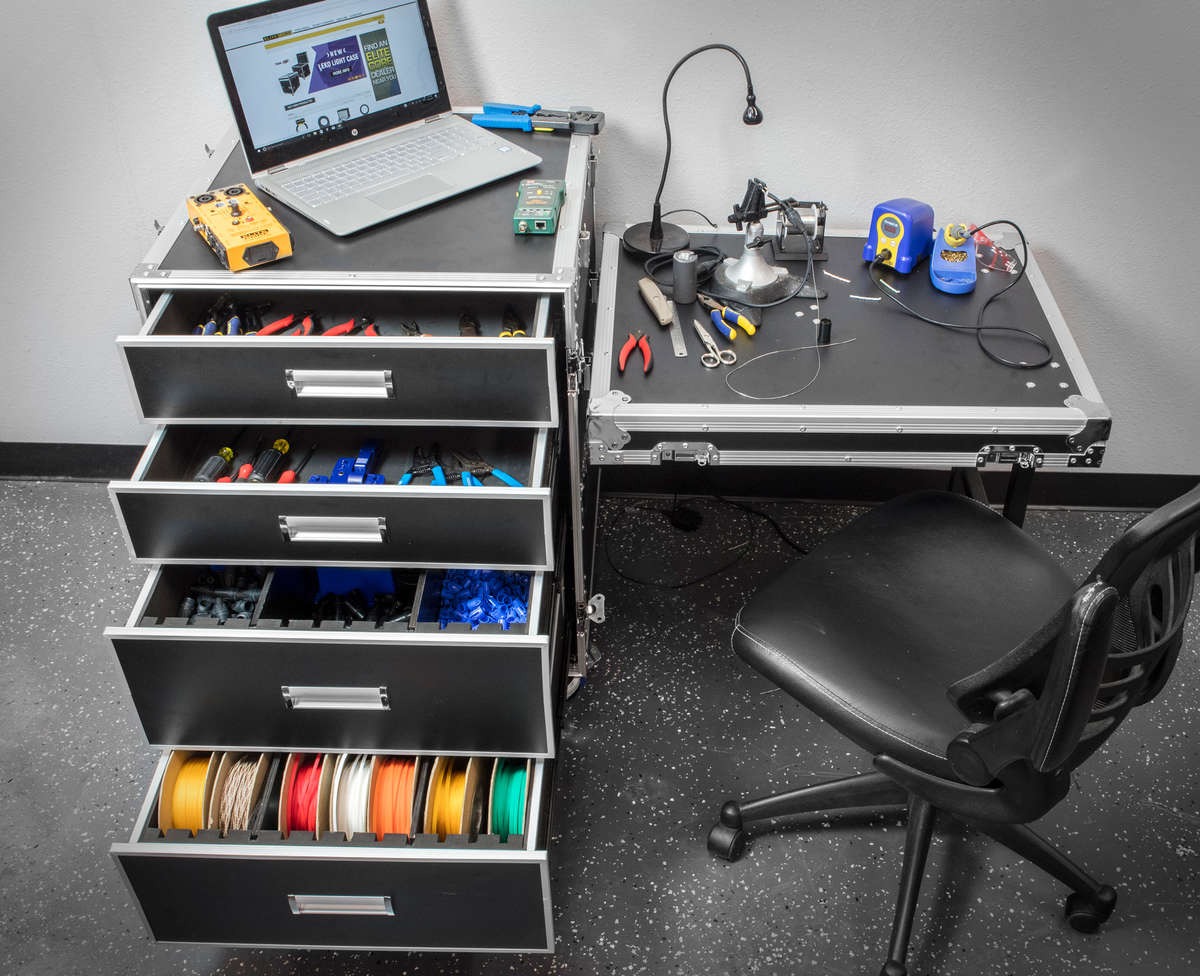 The sturdy, rubber-lined drawers on the PRO-DESK include configurable dividers allowing countless storage and organization options.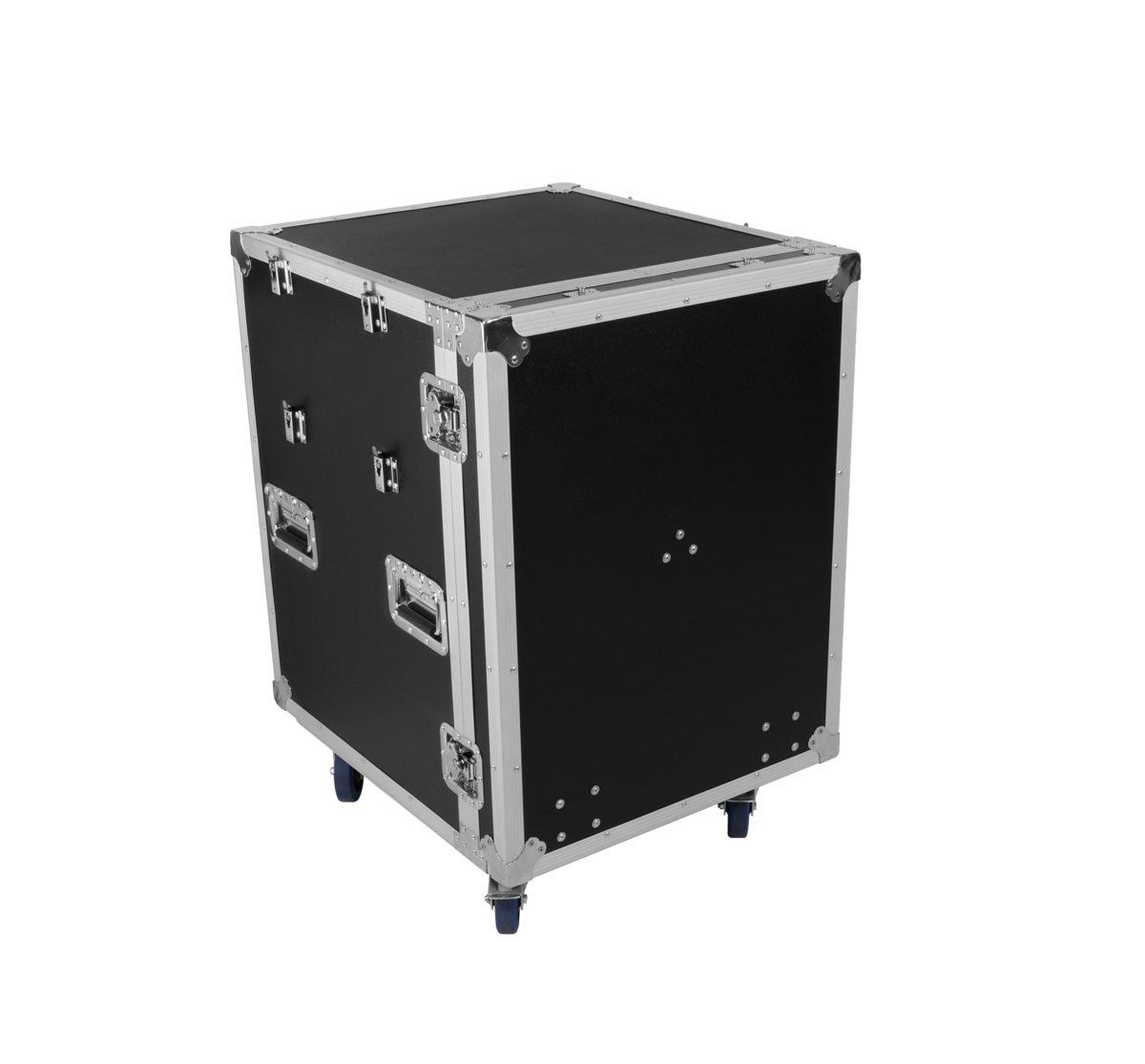 With a lid that doubles as the table, these units transform into a compact rolling case. You'll roll in and out of your event with ease and style.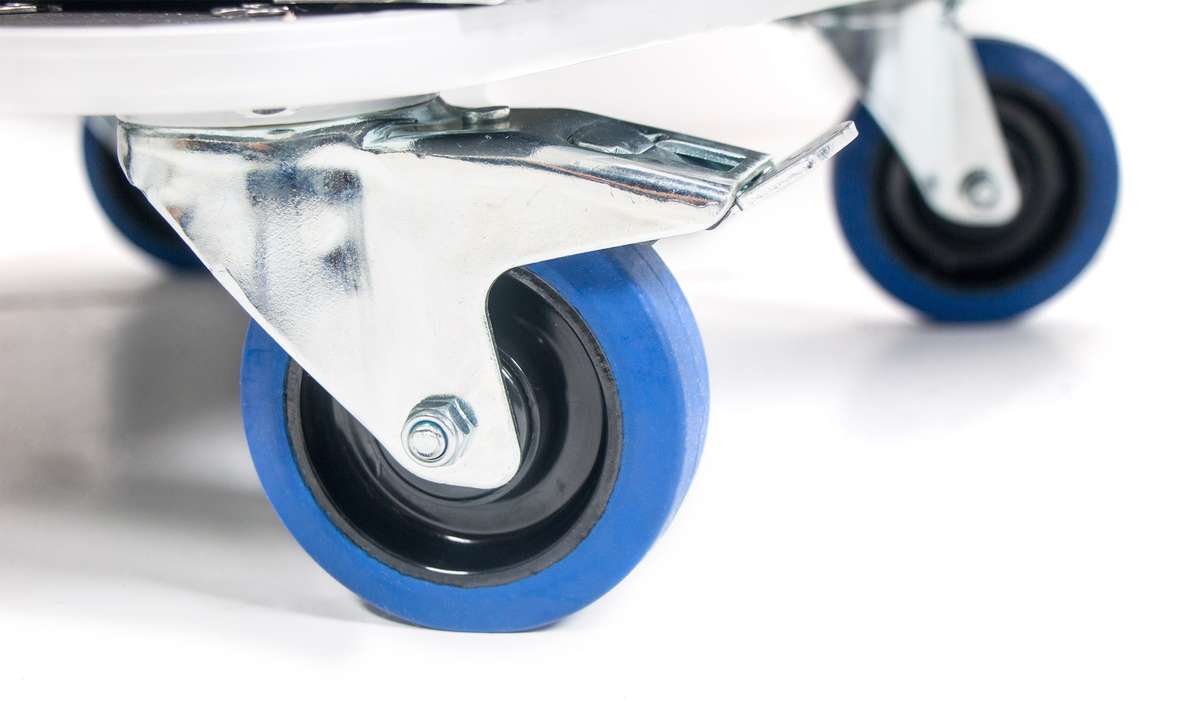 The PRO-DESK features hard rubber, industry-best 4" locking casters that roll like a dream and last a lifetime. You won't find a case with a better caster, period.
Rugged 3/8" Plywood with Black Laminate
Tongue and Groove Metal Railing with Square Corners
Industrial-Grade Rivets, Latches & Spring-Loaded Handles
4-Drawer Design with Attachable Standing Table Lid
Heavy Duty Soft-Glide Industrial Casters (2 locking)
Full Outside Dimensions (includes allowances for casters, and feet as applicable):


25.5"(W) x 36.625"(H) x 27.875"(D)
Inside Dimensions:
Drawers 1-2: 20"(W) x 19.5"(D) x 3.5"(H)
Drawers 3-4: 20"(W) x 19.5"(D) x 7"(H)
Product Weight:
Shipping Dimensions and Weight
31"(W) x 35"(H) x 28"(D)
159 lbs
DIMENSIONS